Join Air Nevada
Start your virtual career today. Join Air Nevada!
Average Landing
Also don't forget to check out more top landings.
Our Planes
View the entire fleet of planes from Air Nevada.
Latest Company News
Posted by Rick Parkin on 11/23/2020
Happy Thanksgiving
Welcome to Air Nevada Virtual Airline The brave pilots of Air Nevada, flying small airplanes in North America.
Wish everyone a Happy Thanksgiving. Great time to enjoy family and friends. And if time permits, do a little flying. Happy Birthday Air Nevada, this coming January. This will be one year Air Nevada has wings the west.
A good day to fly. Have fun.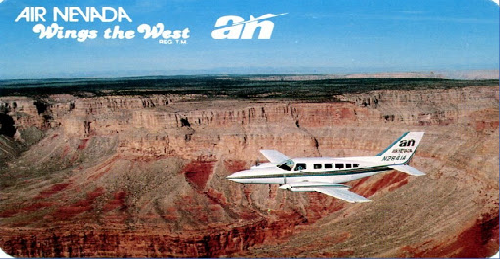 About US
Air Nevada is a small airline. Flying small airplanes in Canada and the United States. Fly anytime, any route on the schedule (No Charter Flights), with any aircraft listed in the fleet. All pilots are required to use Smartcars, our flight reporting software. Air Nevada is a registered airline with IVAO network. Highly recommended to do your flights on IVAO network, but not required.
Please read before joining. Pilot's Handbook. The Pilots Handbook is our SOP, and you can see all the rules and regs to fly for Air Nevada.
Gain rank with flight hours. Gaining rank takes a lot of flying. It is all about flying airplanes.
Have fun.
---
Our Flights
| Pilot | Flight Number | Departure | Arrival | Status | Altitude | Speed | Distance/Time Remain |
| --- | --- | --- | --- | --- | --- | --- | --- |
Latest Flights
Pilots Online
There are no pilots online!
Statistics
| | |
| --- | --- |
| Pilots: | 8 |
| Flights Today: | 2 |
| Aircraft: | 23 |
| Passengers: | 4,549 |
| Routes: | 1227 |
Newest Pilots
IVAO
Our Partners