Join Air Nevada
Start your virtual career today. Join Air Nevada!
Average Landing
Also don't forget to check out more top landings.
Our Planes
View the entire fleet of planes from Air Nevada.
Welcome to Air Nevada
Posted by Rick P on 07/27/2023
Fly Air Nevada
The brave pilots of Air Nevada, Having fun.
Our mission is to enjoy flight simulation. Fly an airplane all day, everyday. A good day to fly. Have fun.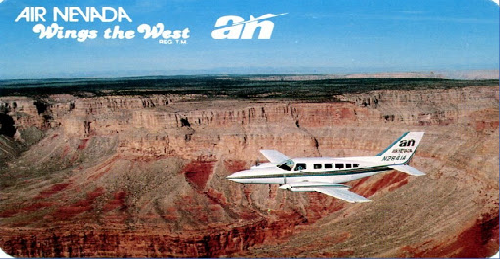 About US
Air Nevada is a small airline. Flying small airplanes in Canada and the United States. Fly anytime, any route on the schedule(No Charter flights,), with any aircraft listed in the fleet. SmartCars will not work with a Mac platform.
Please read before joining. Pilot's Handbook. The Pilots Handbook is our SOP.
Cleared for takeoff. See ya in the air.
Have fun.
Contact Us at rickceo@airnevada.org
---
Latest Flights
| Flight | Departure | Arrival | Aircraft | Duration | V/S | Info |
| --- | --- | --- | --- | --- | --- | --- |
| ANV457 | KOLS | KPGA | PILATUS PC-1 | 01.24 | -151 ft/m | Accepted |
| ANV1211 | 1L1 | KOLS | PILATUS PC-1 | 01.56 | -291 ft/m | Accepted |
| ANV2131 | 9S5 | 1L1 | PILATUS PC-1 | 02.17 | -111 ft/m | Accepted |
| ANV4556 | 74V | 9S5 | PILATUS PC-1 | 01.26 | -48 ft/m | Accepted |
| ANV4549 | KCFT | 74V | PILATUS PC-1 | 02.09 | -79 ft/m | Accepted |
| ANV4218 | KOGD | KCFT | PILATUS PC-1 | 02.15 | -42 ft/m | Accepted |
| ANV4215 | KLWS | KOGD | PILATUS PC-1 | 01.46 | -89 ft/m | Accepted |
| ANV1208 | 1L1 | KLWS | PILATUS PC-1 | 02.22 | -22 ft/m | Accepted |
| ANV4914 | KEMM | 1L1 | PILATUS PC-1 | 01.21 | -121 ft/m | Accepted |
| ANV4917 | KGPI | KEMM | PILATUS PC-1 | 01.51 | 2 ft/m | Accepted |